Sometimes you'll need to make some changes to the to do items you create. Here's how to edit an existing to do item.
Step 1: View the To Do item details
Click a to do item to open the detail view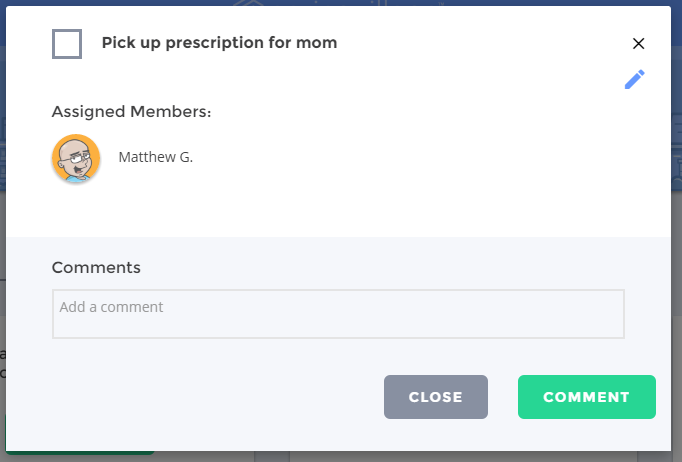 Step 2: Click the "edit" icon
Click or tap the edit icon to enter the edit mode.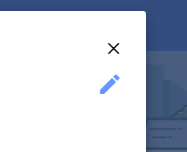 Step 3: Make Changes and Save
You can now make your changes to the title, reminder, or assigned members. When you're done, click Save.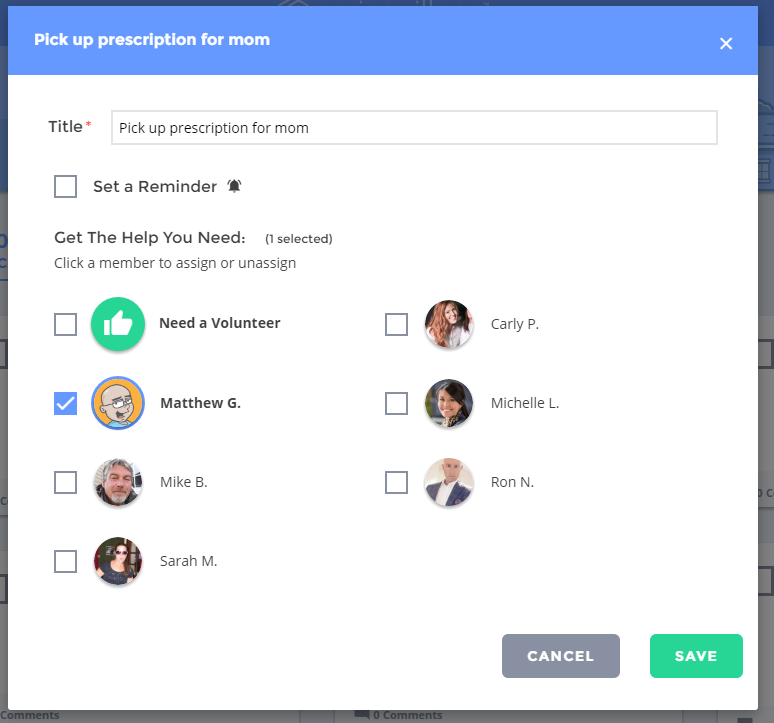 That's it!